Dr. Rojas gave a webinar presentation for TAPPI Nano 2021 conference: Nanotechnologies to Advance the Carbohydrate-based Society.
June 2021
UBC Faculty of Applied Science released a new short film featuring Dr. Orlando Rojas via  APSC Research website in which Dr. Rojas introduced the cutting-edge research activities currently happening at BPI. 
June 2021
Drs. Rojas and Foster presented at RCBC 2021 CIRCULAR ECONOMY Conference.
June 2021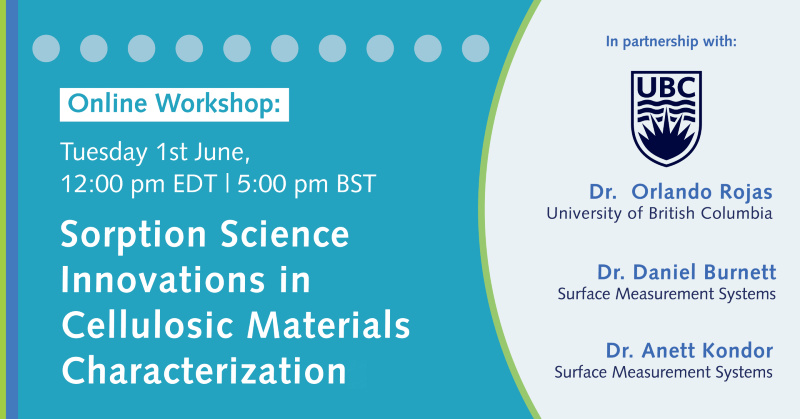 June 2021
May. 2021
SHAPING THE FUTURE BIOECONOMY: From Boreal Wood To Bioproducts
First joint conference co-hosted by the Treesearch of Sweden, the FinnCERES of Finland and the BioProducts Institute of Canada! The event will showcase the cutting-edge research activities by the world class researchers from the three flagship institutions.
May. 2021
Dr. Rojas is invited to deliver a talk on BAM – UBFC Materials Science Symposium 2021, held on 11th and 12th of May 2021 – Paris (UTC+2). The goal of this symposium is bringing together scientists in the diverse field of materials science, to exchange ideas, inspire and broaden the horizons of PhD students, held hostage in their respective institutes by the pandemic.
May. 2021

Dr. Rojas had been granted the France-Canada Research Fund (FCRF) to enable a 2 year exchange/ collaboration between BPI, UBC, Canada and Prof. Tatiana BUDTOVA (France), Ecole Nationale Supérieur des Mines de Paris (Mines ParisTech), Center for Materials Processing, France. The project is titled "Nanochitin-hyaluronic acid composite bio-aerogels for wound dressing applications".
May. 2021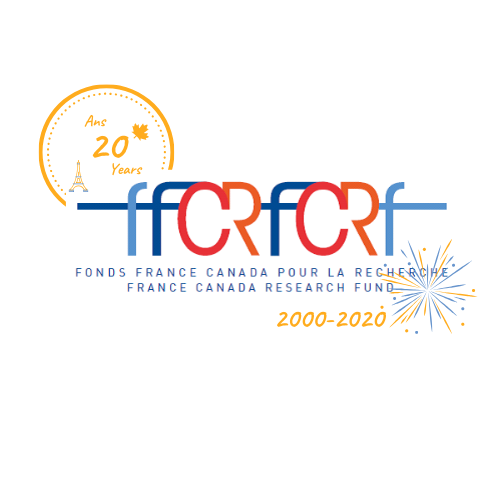 Dr. Rojas and Dr. Foster are invited to speak on "Developing Biodegradable Mask" for the students and staff of Lord Byng Secondary on May 13th. It will be a great opportunity to connect with our future generation and inspire them to be more mindful of sustainability.
Apr. 2021
Apr. 2021
Dr. Rojas delivered a talk for BIOMASS & BIOREFINERY Webinar Series hold by University Putra Malaysia in collaboration with UBC.
Apr. 2021
Foam Forming Workshop: 2-hour workshop with leading experts. The workshop brought together partners from industry as well as global institutes and academia and highlighted UBC expertise and emerging infrastructure in this area.
Apr. 2021
WIPED OUT : Webinar on the Need for Biodegradability Innovations in Wet Wipes
Mar. 2021
FIBRE AND BEYOND: a documentary co-produced by BioProducts Institute and FinnCERES Flagship, partners in Boreal Alliance. The event was concluded with celebrating the kick-off of the Boreal Alliance, a joint global effort to accelerate the innovations of bio-based solutions.
Mar. 2021
FibRe and Treesearch online seminar series featured Dr. Orlando Rojas speaking on "The Opportunities for Using Lignin in Supramolecular and Colloidal Structures​" on March 16th. Read more about the center at the FibRe webpage
Mar. 2021
• Dr. Rojas Spoke on THE HEALTH SCIENCE PODCAST. On this episode, the Health Science Podcast features Dr. Orlando Rojas to speak on how renewable materials can help fight Covid-19. Listen now to hear how Dr. Rojas and his team are using advanced biomaterials to create medical masks during the pandemic.
Jan. 2021
• Orlando delivered a talk related to the wide range of innovative wood fibre solutions under study in the Bioproduct Institute (Faculty of Forestry Webinar).
Sep. 2020
• Orlando delivered a webinar on September 22, 2020. He introduced innovative wood fibre solutions on behalf of the BioProducts Institute, a UBC Global Research Excellence Institute. RSVP here: https://bit.ly/2Fxtm7d.
Sep. 2020
• The newest episode of Pulp & Paper Canada is out: The Podcast features an interview with Orlando Rojas about how Canada's emerging bioeconomy is primed for expansion, how bio-based systems are crucial to the evolution of the pulp and paper industry, and how Canada can look to bioproducts success stories overseas to lead the global charge for sustainable, renewable solutions.
Sep. 2020
• In a meeting with Prime Minister of Canada, Orlando and his UBC colleagues discussed the Can-Mask concept and other initiatives. We see this as a new ecosystem that can teach us how to get bioproducts to market. Beyond being a useful and timely product, the Can-Mask is a concept that exemplifies what we have in store for the future green economy. "I think we are on the cusp of something remarkable, as we revolutionize the nature of the materials we use to create everything from medical masks to take-out containers". Media outlets are sharing our results which has led to many companies reaching out to us to work on wood-derived materials as substitutes for single-use plastics, next generation textiles, composites and other more exotic applications that include antimicrobials and antivirals. Therefore, COVID is a big challenge but possibly a Canadian win, one that is based on the sustainable use of our major resource, the forests. We are working hard to accelerate a positive impact on the environment and on the economy and drive UBC's BioProducts Institute to become a global leader with industry and government partners in the area of bio-based materials.
Sep. 2020
• On September 2nd, the Latin America Roundtable on Higher Education and Research will be held under the theme of "Building Educational and Research Collaboration in Latin America". Prof. Orlando Rojas has been invited by the Finnish Ministry of Education to discuss the specifics of the Latin American context, such as understanding the operating environment, building trust, and various forms of cooperation, from knowledge-based business to global responsibility themes. Please register in the link if you are interested (September 2nd, 3-5 PM Helsinki time). https://link.webropolsurveys.com/S/CBEC2CE131219EFC
Aug. 2020
• Orlando delivered two virtual seminars:
Aug. 2020
• Check out our latest news in Kelowna Capital News, "STANDING TALL: Forestry workers meet the challenges, remain hopeful". In this interview, Orlando introduces the challenge and opportunity for pulp and paper industry, saying the industry's future is in competitive products that "go beyond pulp and paper," integrating pulp operations with local community knowledge.
Aug. 2020
• Looking to learn more about the bioeconomy and gain experience in the bioproducts industry? The BioProducts Institute is participating in the Clean Foundation Professional Internship Program and is looking to hire 3 interns (one Business Analyst and two Application Engineers in nanocellulose and lignin Technology) to join our team! If you are interested and eligible, please apply before 11:59 pm on Sunday, August 23rd, 2020 at https://bpi.ubc.ca/2020/08/17/internship-opportunities-with-bpi/.
Aug. 2020
• Prof. Orlando Rojas has been appointed as member of the Selection Committee of the "The Marcus Wallenberg Prize" this year. The Selection Committee is proposed by members of the The Royal Swedish Academy of Agriculture and Forestry, Technology Academy Finland and The Royal Swedish Academy of Engineering Sciences. Congratulations to Orlando!
Aug. 2020
• Our article "Porous nanocellulose gels and foams: Breakthrough status in the development of scaffolds for tissue engineering", published in Materials Today, has been selected as Inner cover in current issue (https://doi.org/10.1016/j.mattod.2020.03.003). This comes from great discussions with teams in Canada, Brasil, Finland and Switzerland.
Aug. 2020
• Orlando delivered a presentation in the webinar "Sustainable Materials for the Bioeconomy" (2020/08/04). His talk dealt with the used of bioresources to better our quality of life, particularly offering a possibility to tackle current global challenges. The webinar was very well attended, from the academic and business streams. The past experience of the group in the textiles area was highlighted in one of the segments.
Aug. 2020
• Our group is working on the upcoming exhibitions organized for the famous Helsinki Design Week. The exhibition will include our Naturally Dramatic project, led by Urs Dierker, exploring textiles, materials, and manufacturing methods. They contribute to more sustainable practices in costume making by using cellulose-based materials. The exhibition will also showcase efforts on harvesting solar energy through ChemisTree (by Joice Kaschuk, Weiqing Kong, Kati Miettunen): replacing the environmentally costly glass substrates by cellulose films to enable the recycling and recovery of expensive and rare components present in solar panels. Also present will be Shimmering Wood a project on structural color developed with cellulose nanocrystals and led by group members Noora Yau, Konrad Klockars and Blaise Tardy. These are some of the great examples on how to combine science and art!,
Jul. 2020
• The Can-Mask prototype, co-leading by Orlando, is featured on the cover of in the latest issue of Branchlines Newsletter.
Jun. 2020
• Orlando has been interviewed by CBC, talking about the future of Can-Mask and bioeconomy: check CBC link here
Jun. 2020
• Orlando introduced concepts related to the reinvention of forest products: Made-in-Canada masks and more: see Policynote
May 2020
• Can-Mask, designed by UBC's BioProducts Institute, an effort between Orlando Rojas and Johan Foster, has been featured in CBC, Yahoo!News, CTW News, CANADIAN Biomass, Global NEWS, and many other media outlets.
May 2020
• Orlando Rojas and Johan Foster developed biodegradable medical mask for COVID-19 (Can-Mask concept). They have generated prototypes and designs that represent a step forward in the generation of new N95 masks that can be sourced from plant fibers. See UBC News, UBC Forestry
May 2020
• Orlando introduced the bioeconomy, "Supporting the shift to advanced bio-economy through partnerships, research and innovation": see The Globe and Mail News.
May 2020
• Our article "Nanofibrillar networks enable universal assembly of superstructured particle constructs", published in Science Advances relates to superstructured colloidal materials and has been featured in PHYS, EurekAlert!, AZO Nano, AlphaGalileo, NanoWerk, News-Medical, and 7thSpace.
May 2020
• Our article, entitled "Exploiting Supramolecular Interactions from Polymeric Colloids for Strong Anisotropic Adhesion between Solid Surfaces", an Advanced Materials publication, discusses the newly introduced superior adhesion obtained from biocolloids. The work has been featured in Advanced Science New, PHYS, ZME Science, and ScienceDaily.
Feb. 2020
• Our article, entitled "Nanochitins of Varying Aspect Ratio and Properties of Microfibers Produced by Interfacial Complexation with Seaweed Alginate", published in ACS Sustainable Chem. Eng., introduces dry spinning of all-biobased aqueous suspensions and featured in Chemical & Engineering News: C&EN News
Jan. 2020
• Prof. Orlando J. Rojas joined the University of British Columbia. He shares a joint appointment with the Faculty of Applied Science (Department of Chemical & Biological Engineering), Faculty of Science (Department of Chemistry) and Faculty of Forestry (Department of Wood Science). He is the new director of the Bioproducts Institute. UBC Chemistry, CHBE
Jan. 2020
• Welcome to Professor Orlando J. Rojas, news from Faculty of Applied Science, Department of Chemical & Biological Engineering. CHBE News
Oct. 2019
• FinnCERES flagship, led by Orlando Rojas, is a Competence Centre for the Materials Bioeconomy. It focuses on future solutions in the bioeconomy and materials spaces. Orlando gives a quick introduction to FinnCERES.
Jun. 2019
• Prof. Orlando J. Rojas joins the University of British Columbia as Canada Excellence Research Chair in Bioproducts: UBC News, UBC Engineering, UBC Applied Science
Apr. 2019
• Prof. Orlando J. Rojas has received the prestigious Anselme Payen Award in the ACS 2019 Annual Meeting held in Orlando, Florida. This award is the highest honor in the area of Cellulose and Renewable Materials. Congratulations!
Apr. 2019
• Our article "High Axial Ratio Nanochitins for Ultrastrong and Shape-Recoverable Hydrogels and Cryogels via Ice Templating" has been selected as Cover art in recent issue published in ACS Nano. Congratulations to the team!
Feb. 2019
• Renew This: Orlando gives a quick lesson in transport renewability.
May 2018
• Our article, entitled "Biofabrication of multifunctional nanocellulosic 3D structures: a facile and customizable route" has been selected as Front cover in recent issue published in Materials Horizon. Congratulations to the team!
Feb. 2018
• Wet spinning: Continuous production of nanocellulose filaments. From this work we have some more recent examples related to carbon fibers, magnetic and conductive filaments for wearables, etc.
May 2016