2023
Feb 13th, 2023
Welcome Jim Wearing, who has worked in the area of system closure and bioproducts in pulp and paper operations and will be advising us given his experience and global network in the area
We had an event this weekend: Snowshoeing in Cypress mountain with a lot of happiness.
Dr. Rojas Chaired three sessions in BIOFOR,(PaperWeek 2023, LINK) and delivered two talks:  BIOFOR is the premiere meeting for the forest bioeconomy in Canada, and captures the latest in technology, strategy, and events from across the country as well as beyond.  The conference reached an impressive 950 delegates from industry, government, and academia (including 746 Mill Participants).  It is unquestionable the best forum for connecting with the Canadian forest products industry.
Feb 6th, 2023
Last Tuesday we had the Boreal Alliance meeting. It was fabulous! The interactions CAN-FIN-SWE is growing nicely and many activities are in the plan.
Paul Stuart, who is in New Zealand these days, on his Net Zero proposal.
Dr. Rojas met with the team at PAPTAC, to organize BIOFOR in PaperWeek 2023 (happening this coming week, https://www.paperweek.ca/program ). 
Oliver Musl won the best presentation in the conference "Separation & Characterization of Macromolecules" held in Amsterdam, 1.-3 February, 2023: https://scm-10.nl/ This conference bring the most important scientists in the area of  Polymer analysis. His presentation dealt with "Mapping the hydrophobic composition of lignosulfonates with HIC–SECaq. 2D-LC". Congratulations!
Jan 30th, 2023
We have a laminar flow hood installed in our lab.
On January 24, Dr. Rojas delivered a talk to Latin-American Researchers, as part of the Doctoral Program in Natural Sciences for the Development of Costa Rica (DOCINADE): https://docinade.ac.cr/ . Nelly also gave a great talk, as part of her doctoral evaluation.
We had Prof. Giovanniantonio Natale (U Calgary) visiting the group. It was very nice to meet him and learn about his work on rheology.
Jan 23rd, 2023
Dr. Rojas attended the Sustainable and Alternative Fibers Initiative, SAFI, annual meeting (https://research.cnr.ncsu.edu/safi/safi-consortium/) and delivered the keynote presentation.
Jan 16th, 2023
Welcome new members to BiCMat, UBC: Daniel as a new PhD student and Juan Pablo as a new master student with us.
Welcome Zhaodong Ding also joining us as visiting PhD for 1 year.
2022
Dec 19, 2022
BPI research day on Dec 9th achieved great success!
Welcome Ying Liu, who joins from NJFU, China and will be with us for 1 year as part of her PhD.
Dr. Rojas delivered a webinar to Chemical Engineering at Georgia Tech.
Dec 5, 2022
Prof. Paul Stuart (Montreal Polytechnique) is finishing his stay in UBC. We wish him and his family the very best in the next adventures in New Zealand and then Australia. 
Nelly, gave an amazing interview (in Spanish) to their local (Universidad Nacional) TV station:https://youtu.be/MH_MTCiku6k 
Dr. Rojas gave a seminar in ETH, Switzerland, about circularity in the bioeconomy
Nov 28, 2022
We hosted visit from a VP from CFI, sponsor of our instrumentation.
Nov 21, 2022
Congratulations to Marina who presented a talk in JOE meeting.
Dr. Rojas and Marina visited University of Calgary, where Orlando delivered a department seminar (Chemical and Petroleum Engineering, link).
There is a piece in the Globe and Mail, featuring BPI: https://www.theglobeandmail.com/life/adv/article-nature-made/
Dr. Rojas delivered a seminar to the UBC Chemistry Alumni on November 17 at 5:30 PM.
Dr. Rojas delivered a seminar (Friday November 18 -19 in China, at 10:30PM) on the occasion of the 120th anniversary of Nanjing Forestry University, with opening words by the rector, Advance a regenerative biosphere together with a circular technosphere.
On Sunday we had a group event for farewell for Gabriel, Qian&Nianjie, Like and Jing. Wish the best lucks for all of you.
Nov 14, 2022
Dr. Rojas visited Penn State where he gave a seminar.
Welcome Dr. Yeling joining the group bridging the Feng and Rojas's labs. Yeling work relates to cellulose foams, thermal insulation and other topics of interest to the group.
Nov 7, 2022
Dr. Rojas delivered a series of three talks (3 h) in Seoul National University, in a colloquium open to the public: (1) Self-assembled super-strong materials obtained by nanopolysaccharide gelation; (2) Recent Advances in Emulgels and Foams based on Nanopolysaccharides and (3) Approaching Circularity with Wood, Fibrillated Lignocelluloses and Biomass Residuals (Nov 2, 2022)
Dr. Rojas attended Korean Society of Industrial and Engineering Chemistry (KSIEC) Conference (8000 in attendance), where he talked about "Multifunctional lignin-based nanocomposites and nanohybrids" (November 3, 2022)
Dr. Rojas visited the Korean Institute of Science and Technology, in the campus of Seoul (November 4, 2022), where he gave a talk on "Renewable (nano)particles in bioproduct development".
Congrats to Junling Guo for leading the effort during the sabbatical with us as well as the teams involved from Sichuan University, Aalto University, UBC BioProducts Institute at University of British Columbia and The University of Tokyo. An excellent collaboration related to the use of tannin-based membranes for the removal of antibiotics from water streams. News briefing from c&en (Chemical & Engineering News) and original article just accepted in Matter:https://doi.org/10.1016/j.matt.2022.09.021
October 31, 2022
Several team members delivered oral presentations the Chemical Engineering Conference in Vancouver. The list of talk:
Rojas O.J., Imagining a healthy and prosperous world, Canadian Chemical Engineering Conference, October 23-26 (2022) (opening talk to Student session)
Rojas O.J., Self-assembled superstrong materials obtained by nanocellulose gelation, Canadian Chemical Engineering Conference, October 23-26 (2022).
Wan Z., Rojas O.J., Srebnik S., The dislocation mechanism of alpha-chitin crystal, Canadian Chemical Engineering Conference, October 23-26 (2022).
Su X., Rojas O.J., Chitin Nanocrystals-Anionic Surfactant Interactions studied by Microgravimetry and Molecular Dynamics Simulation, Canadian Chemical Engineering Conference, October 23-26 (2022).
Xun, N., Rojas OJ., Valorization of Wood Bark Toward Value-added Suprastructures, Canadian Chemical Engineering Conference, October 23-26 (2022).
Hashemi SA., Ghaffarkhah A., Kamkar M., Rojas OJ., Arjmand M., Mechanically Robust 3D Liquid-Liquid Printed Graphene-Based Aerogels Toward Effective Electromagnetic Shielding and Thermal Insulation, Canadian Chemical Engineering Conference, October 23-26 (2022).
Shi X., Rojas O.J., Wood-based composites for photo-to-thermal energy conversion and heat Regulation, Canadian Chemical Engineering Conference, October 23-26 (2022).
Chen J., Tian J., Wang D., Rojas O.J., Monodispersed lignin nanoparticles and self-assembly into superstructures, Canadian Chemical Engineering Conference, October 23-26 (2022).
Rojas O.J., Recent Advances in Emulgels and Foams based on Nanopolysaccharides, Canadian Chemical Engineering Conference, October 23-26 (2022).
Guillermo reported on the very successful Nordic Wood Biorefinery Conference 2022 in Helsinki (LINK).
October 22, 2022
Jingqian Chen delivered a great presentation in JOE meeting.
Dr. Rojas had an interview with The Globe and Mail and C&ENews.
Chem Eng conference hosted in Vancouver Oct 23rd to 26th (https://www.xcdsystem.com/cic/program/5iXyWiQ/index.cfm). Marina and Samuel are volunteering. Xuetong, Xun, Zhangmin and Coco are giving presentations. Dr. Rojas is giving a Keynote and Welcome (Student Program), together with the Chair.
October 15, 2022
Dr. Rojas delivered a talk in conference of "Recent Advances in Cellulose Nanotech" in Trondheim, Norway, where Bruno presented a poster.
Dr. Rojas delivered a webinar to Brazil in "II Workshop de Quitina e Quitosana", 05/10/2022 – 06/10/2022 online IQSC – Instituto de Química de São Carlos – São Carlos – São Paulo topic: "Nanochitin: Self-assembly, Bioproducts and Applications".
October 8-11: Markus Wallenberg Committee meetings, 2022 Award winners and Young Researchers symposium. Dr. Rojas chaired the main session; two BiCMat members presented their talks in the Young Research symposium, Mamata Bhattarai (link to 3 min pitch: https://youtu.be/WejPPcPn7h8 ) and Gabriel Banvillet (https://youtu.be/Z4CQPZmuIfo).
Seminars: Dr. Wuttke, October 17, 2022: Reticular Nanoscience: Bottom-Up Assembly Nanotechnology; Emilie Thibault, October 21, 2022: Data Processing and Usage: Added-Value, Barriers, and Practical Applications
October 3, 2022
Dr. Rojas delivered a talk in Global Bioeconomy Conference Key Technologies in the Bioeconomy 2022, in Munich Germany. The main focus was associated with hydrogen and CO2 biotechnologies.
Paper: XPS quantitative analysis of polyelectrolyte adsorption layers accepted in Surface and Interface Analysis.
September 26, 2022
Ming Wang is returning to China by Sep 29th. We wish Ming the very best in his re-insertion in SCUT and upcoming defence.
We got the acceptance of three more papers: (1) "Heteroaggregation effects on Pickering stabilization using oppositely charged cellulose nanocrystal and nanochitin" by Shasha, Long and Siqi is now accepted in Carbohydrate Polymers. (2) "Microporous membranes for ultrafast and energy-efficient removal of antibiotics through polyphenol-mediated nanointerfaces" led by Junling Guo is now accepted in Matter and (3) "High Axial Aspect Tannic Acid Microparticles Facilitates Gelation and Injectability of Collagen-based Hydrogels" accepted in Biomacromolecules, by Prottasha Sarker in NC State.
The visit last on Sep 21st by Parliamentary Secretary Doug Routley was a great success.
September 19, 2022
We held visits with Nokia, PacifiCan, Amazon.
Dr. Rojas delivered a talk in Emily Carr on Sept 13.
Check out Gabriel Banvillet's interview (in French) with @CBCRadioCanada learn if cement can be replaced by wood pulp for construction! Listen to him discuss pulp, biocomposites and nanocellulose: http://ow.ly/qf4B50KJBbb.
Sep 18th Dr. Rojas delivered a talk in Squamish followed by Q&A session with FSC dean Rob Kozak and Harry Nelson (natural resource policy).
Congratulations for papers accepted: Dong, Sameer, JC and Xue: "Composites based on electrospun fibers modified with cellulose nanocrystals and SiO2 for selective oil/water separation" (Carbohydrate Polymers) and Guillermo: "Cellulose dissolution and gelation in NaOH(aq) under controlled CO2 atmosphere: supramolecular structure and flow properties" (Green Chemistry)
September 12, 2022
Congratulations Noora and Konrad on their Shimmering wood tiles are exhibited in Habitare Signals design fare (Sept 7-11).
We hosted a successful lab tour from CMPC, one of the largest forest products companies, based in Chile.
Seminar by Prof Gil Garnier (Monash, Australia): Cellulose, Here, There, Everywhere!
September 5, 2022
We had several iterations with Paul Stuart. Several plans are being carved. Paul brings the "big picture" that we tend to be forget in our granular work, in the confines of the labs (Title: "2022 is not 2010: Important Trends and Creating Competitive Advantage in the Forest Bioeconomy")
With Kelley, we did a debriefing related to the SMART conference, Feng and Bing Hu (among others), were in attendance. The conference was VERY successful, and we got excellent feedback.
Xun had her comprehensive exam finished very successful and great on September 6 "Valorization of wood bark toward value-added chemicals, structures and bioproducts".
August 29, 2022
Seminar in the V Encontro de Pesquisadores em Ciência e Engenharia de Materiais (EPCEM), organized by Renato Grillo.
Host lab visit from a representative from Apple.
This week we had several departing visiting scholars and summer students. Our best wishes to each and all of them. UBC side (4): Angela Arnosa Prieto (Spain), Laurianne Legay (France), Vitor Lima (Brazil), Dong Wang (China). Aalto side (5): Sofia Costa (Portugal), Ainara Azpiazu Altuna (Spain), Noora Jantti (Finland), Mariia Vlasova(Finland), Emily Hart (Finland).
We had a special farewell for Milad who departs to Waterloo.
Welcome Daniel Matamoros Arnaez who comes as a visiting student from the University of Costa Rica. He will stay with us for 4 months.
Abstract Submission is encouraged for Canadian Chem. Eng. Conference (https://www.cheminst.ca/conference/canadian-chemical-engineering-conference-2022/).
August 22, 2022
Milad has accepted a faculty position in Univ Waterloo,. His profile is now posted: https://uwaterloo.ca/chemical-engineering/people-profiles/milad-kamkar Congratulations, Milad.
Aalto team plans a farewell for Noora, Sofia and Mariia, who are finishing their Summer terms with BiCMat
Yizhou is heading back to CAN after a productive week in Finland. The runs in the pilot unit in VTT were a resounding success
Met with representative of Paper Excellence (https://paperexcellence.com/ ).
August 15, 2022
Welcome Prof. Paul Stuart to the group. Paul comes as a sabbatical from Polytechnique Montreal (https://www.polymtl.ca/expertises/en/stuart-paul-r) and will work with BPI and interface with us. His area of work relates to forest products industries, integration and conception of processes, modelling and optimization, processes closing and zero effluent, effluent treatment and sludge management, atmospheric problems linked to the environment, risk management.
Dong is returning to China this coming week. We wish him a safe trip back home
Our lignin subgroup (UBC) is planning a trip this Saturday. Please join our Hiking in Quarry Rock Hike
It was a great pleasure to have Johanna and Bruno last week, visiting the group.
Yizhou is spending two weeks in Jyvaskyla, running some pilot trials. Good luck to Yizhou and enjoy this weekend visit to Tallinn with Guillermo (UBC, Aalto).
Smart and Lignobiotech conferences were both a resounding success. All talks were exceptionally good. Congratulations to Kelley, Gurleen and Dylan for all the efforts and to all of you who attended and presented posters.
Congratulations to Bruno for winning the best poster award (SMART conference).
We participated in an interesting presentation and panel discussion related in the World Stage Design (WSD) 2022 (Friday 12 August, Calgary, Canada). The topic was Biobased Materials for Costume Design. Former member Urs Dierker presented his work.
It was an honor to host Mercer's founder and Chairman of the Board and Bill Adams, Vice President, Sustainability & Innovation
Aug 8, 2022
SMART conference starts today with a welcome reception. I am SUPER happy that two members of the group already arrived, Bruno and Johanna and the last two days we have done some city sightseeing.
Several delegates who you know are arriving, including Kristiina Kruus and Johanna Buchert Aalto and LUKE, Lianbing Hu, Uni Maryland, Rosi and Antje BOKU, Raffaele Mezzenga RETH, Theo van de Ven McGill, You-Lo Hsieh UC-Davis, Ning Yan, Michael Hummel Aalto, Daniel Söderberg KTH, Carla Vilela, Univ Aveiro, Jinguang Hu, Univ Calgary, Jason Tavares Polytechnique Montreal and many others
Jason Tavares, PhotoSEL (Photochemical Surface Engineering Laboratory) at Polytechnique Montreal delivered a very seminar seminar
Michael Tam have initiated return home. Michael stay was very meaningful, and we all enjoyed all the interactions very much. He has been very kind and supportive, and I think we all appreciate his care and involvement with the group. Beyond the academic qualities, I am sure you share with me admiration for his nobleness.
We are preparing a little subgroup to interact with Michael and Milad (who is moving from our group as professor in Waterloo) and together with assigned researchers on each side we will build a small collaboration related to topics of common interest.
We had a week full of activities, with talks by Caio, Watson and Tatiana, see: https://bpi.ubc.ca/events
We had a nice excursion Cypress Mountain
Welcome to the group (UBC) Laurianne Legay (Paris Mines, France).
Welcome to the group (Aalto) Dovlat Ibragimov, Mariia Vaslova, Shubhajit Dutta.
We had a nice BBQ with the groups of Emily, Johan, Fang and Scott.
July 25, 2022
Welcome to the group, Oliver!
GATS unit arrived and group members were trained.
Coming: Canadian Chemical Engineering Conference (CCEC) CSChE CCEC 2022, October 23-26.Registration is open, and early bird pricing ends September 20th. Find schedule details in the LINK.
July 18, 2022
We had a nice get-together in Jericho beach to celebrate Milad's appointment.
July 12, 2022
Congratulations to Qian and Nianjie who brought to the world a beautiful baby. Many blessings to the family
Congratulations to Angela who won the first place in the research pitches (Link). Angela our visitor from University of Santiago de Compostela talked about Magnetic Nanoparticles for Enhancing Cancer Immunotherapy (see video here https://youtu.be/cFOO77oyPbE).
Congratulations to Mamata (@Aalto) and Gabriel (@UBC) whose entries were accepted to participate in the Marcus Wallenberg Young Researcher poster activity and seminar to be held in relation to the Wallenberg prize in Stockholm (Grand Hotel in Stockholm, Sweden 9-11 October 2022.).
I am very happy to announce that former group member and now professor in Brazil, Prof Caio Otoni, together with Prof. Watson Loh are coming to Vancouver. Both will give seminars and I ask you to reserve the day and time, to meet and to attend their seminars.
Simplifyber, secured about 3.5 M USD funding and plan now to set their lab/company in NC (link). Congrats to Simplifyber and Yizhou and Praven who have been instrumental in related developments
July 5, 2022
We are excited for Dylan Berreta, who will join BPI and will likely attend some of our meetings. He is warmly welcome to join the BiCMat Research Group activities
June 27, 2022
We had the MS thesis defense of Shiying, who did very well. Congratulations! Shiying presented her work on coaxial spinning of cellulose.
Congratulations to Roozbeh for winning the best poster prize in TappiNano. What an honor!
Congratulations to all for your excellent oral and poster presentations. I have heard very good comments.
We had a lovely archipelago tour with Alto team joined by those from UBC who came to Helsinki. This was a memorable event
Ran and Tianyu visited VTT in Jyvaskyla and got trained in the operation of the Foam Forming unit.
Yi and Haider are attending a conference on nanogeneration and piezotronics, https://www.ngpt2022.org/sundsvall-history/mid-sweden-university/?showMenu=1
June 13, 2022
Several (7) in the group are initiating trips to Helsinki. This include Kelley Oh (BPI). We wish you all save trips. A highlight will be a gathering we will have in Helsinki harbor on Friday January 17.
This week we had the Intl. Mechanical Pulping Conference. Congrats to Ran and JC for their excellent talks and posters. I also delivered a plenary talk the first day. The hybrid system worked very well.
Recent meetings attended: Polymer Conference: https://bpc2022.u-bordeaux.fr/en/, Keynote and Honoris Causa Doctorate to Prof. Matt Tirrell (https://en.wikipedia.org/wiki/Matthew_Tirrell),
Tappi Nanotechnology Conference: https://www.tappinano.org/
Keynote in the ZELLCHEMING-Conference Cellulose-Based Materials – From Science to Technology, https://www.zellcheming.de/download_file/view/1750/346
Plenary talk in CIADICYP Conference:https://esdeveniments.udg.edu/70031/news/ciadicyp-2022-iberoamerican-congress-on-pulp-and-paper-research.html
July 17-21 49th World Polymer Congress (MACRO 2022), Winnipeg, Manitoba, https://www.macro2022.org/
June 6, 2022
We hosted Prof. Shuidipto Dishari (Nebraska) who delivered a very nice seminar. Awesome work related to fuel cell membranes with linin
We hosted Prof. Melisa Maine (SFU). Great talk about innovation in advanced materials.
Congratulations to Sahar for her MS thesis seminar. It went super well.
Congratulations to Bin and Janika for winning the Poster presentation prizes in the BiO2 Department Seminar. Congratulations to Bruno and Mamata for your orals
Congratulations to Xun and JC for their mentoring to the students in CHBE that were awarded as best Capstone Process Design projects (Betulin and Hemicelluloses)
May 30, 2022
Our trip in Switzerland went very well and we had many activities. Besides the visit to EMPA, we co-organized the Nanocellulose Days: https://www.empa.ch/web/ncd22/home
Welcome PhD student Ángela Arnosa Prieto, from the Laboratory of Nanotechnology and Magnetism (NANOMAG, https://nanomag.es/ ), University of Santiago de Compostela, under the supervision of a great colleague, Prof. Jose Rivas (link).
Our branch in Aalto welcomes several new members coming on short visits and under the advisement of our senior PDs, Guillermo Reyes and Bruno Mattos:Sofia Maria Soares Costa from University of Minho, arrived in Helsinki on May 19. She will stay for 3 months. Sofia comes from one of the best textiles groups in the world, under the leadership of Raul Fangueiro, Head of FIBRENAMICS. Emily Hart is also welcome to Aalto as Summer student (June-August). Emil comes from the group of Mauri Kostiainen group. She will work closely with Guillermo.
May 16, 2022
Treesearch Progress 2022 took place in Norrköping (May 11-12, 2022). It was attended by 200 researchers, many professors and researchers from the Wallenberg center plus industry. I delivered the keynote, which was very well received. What an amazing cluster of research!
Participated in a panel discussion "Genomic Forum". It was quite nice and I especially liked the pitch in our panel by LanzaTech (https://lanzatech.com/) related to carbon recycling. They are doing phenomenal job. See more here: https://events.genomebc.ca/genomics-forum-2022/sign-in?rId=1928030&ref=GBCWEB
Met with Bruno Medronho (University of Algarve and Mid-Sweden University) who has worked on the dissolution of cellulose and the role of hydrophobic interactions. Check his great work: https://scholar.google.pt/citations?user=vyoUc8wAAAAJ&hl=en
Met with Armando Cordoba (Mid-Sweden University). He is conducting very nice work on cellulose modification. Check his developments on robust click chemistries: https://www.miun.se/Personal/armandocordova/
Met our collaborator and fiend Prof. Cosima Stubenrauch (Stuttgart). She has been very active in the area of foams. She is also an authority in the area of emulsions (microemsulsions): https://www.ipc.uni-stuttgart.de/institute/team/Stubenrauch/
Our exchange with France and Prof. Tatiana Budtova (https://en.wikipedia.org/wiki/Tatiana_Budtova) is taking shape. Tatiana works in the area of bio-aerogels and is editor of the Journal Carbohydrate Polymers
Great work by Mika Sipponen (BarkBuild, under ForestValue) on valorization of bark. They are working on betulin (birch), polyphenol and suberinic acid (spruce) (https://www.su.se/english/profiles/misi6261-1.438807). What ateam!
Submitted two proposals with colleagues in Germany and Finland related to the Bioeconomy of the North
Worked on a proposal with Australia, with Prof. D. Loessener (Monash, https://research.monash.edu/en/persons/daniela-loessner ). She is very active in the area of hydrogels
Attended the Wallenberg Committee in Sigtuna (SWE), link
The seminar by Prof. Michael Tam was very good and very well attended. Thanks, Michael!
May 6, 2022
Katariina defended her thesis and she did super well. You might have seen some photos of the celebrations. Scientifically inspiring
BiCMat@UBC: Good luck today in hosting UBC Visit of BC FLONORD Innovation, Bioeconomy and Indigenous Opportunities Branch. Visitors: Emma Driedger, Stefan Tack, Mehdi Bagheri, Scott Biden.
Congrats Yeedo on the presentation in JOE last week.
May 2, 2022
Attended the seminar "Back to Fundamentals – Fibre, Water & Interactions" (link). There were 100 persons attending in person and about 270 online. It went very well. The posters (20) discussed during the FinnCERES Scientific Seminar are found in this link. The following BiCMat participation can be highlighted:
Hollow filaments synthesized by dry-jet wet spinning of cellulose nanofibrils: Structural properties and thermoregulation with phase change infills, Guillermo (with Rubina and Roza)
3D printing and properties of cellulose nanofibrils hydrogels reinforced with tragacanth gum, Roberta
The material experience of nanocellulose based structural colour, Noora (with Konrad and Blaise)
Biowaste-derived electrode and electrolyte materials for flexible supercapacitors, Yazan (Jaana's group, with Maryam and Daria)
Special mention to Roberta who won the best poster award. It was indeed a very meritorious poster.
I engaged in some recordings for a podcast being prepared between FinnCERES and BPI (more later)
Thanks to all who signed up to be trained on XRD and specially to those who will become responsible users.
Xun participated in the oral competition of CHBE Research Days. Also, Shawngmin, Marina, Milad, and Tianyu presented their posters. https://chbe.ubc.ca/news/2022/research-day-april-29/
I examined together with John Ralph (Wisconsin) the thesis of Stefania Bertella from EPFL (advisor: Prof. Jeremy Luterbacher) titled "Extraction And Controlled Functionalization of Lignin For Material Applications". This was an awesome thesis!
The 32nd IMPC conference will be held in Vancouver, Canada on June 5th-8th, 2022.
2021
Dr. Rojas gave a webinar presentation for TAPPI Nano 2021 conference: Nanotechnologies to Advance the Carbohydrate-based Society.
June 2021
UBC Faculty of Applied Science released a new short film featuring Dr. Orlando Rojas via APSC Research website in which Dr. Rojas introduced the cutting-edge research activities currently happening at BPI.
June 2021
Drs. Rojas and Foster presented at RCBC 2021 CIRCULAR ECONOMY Conference.
June 2021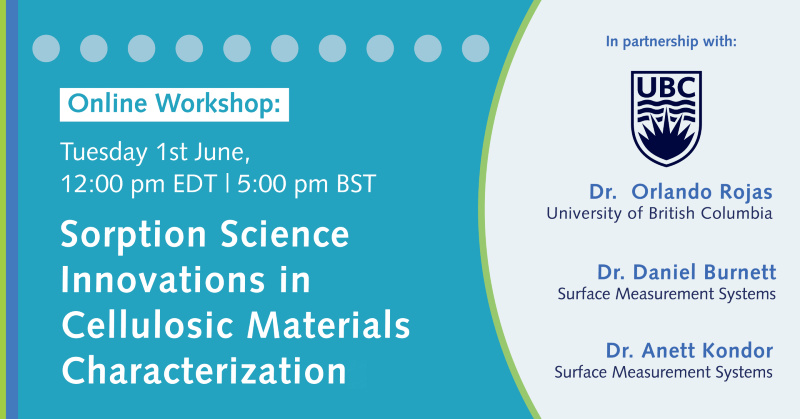 June 2021
May. 2021
SHAPING THE FUTURE BIOECONOMY: From Boreal Wood To Bioproducts
First joint conference co-hosted by the Treesearch of Sweden, the FinnCERES of Finland and the BioProducts Institute of Canada! The event will showcase the cutting-edge research activities by the world class researchers from the three flagship institutions.
May. 2021
Dr. Rojas is invited to deliver a talk on BAM – UBFC Materials Science Symposium 2021, held on 11th and 12th of May 2021 – Paris (UTC+2). The goal of this symposium is bringing together scientists in the diverse field of materials science, to exchange ideas, inspire and broaden the horizons of PhD students, held hostage in their respective institutes by the pandemic.
May. 2021

Dr. Rojas had been granted the France-Canada Research Fund (FCRF) to enable a 2 year exchange/ collaboration between BPI, UBC, Canada and Prof. Tatiana BUDTOVA (France), Ecole Nationale Supérieur des Mines de Paris (Mines ParisTech), Center for Materials Processing, France. The project is titled "Nanochitin-hyaluronic acid composite bio-aerogels for wound dressing applications".
May. 2021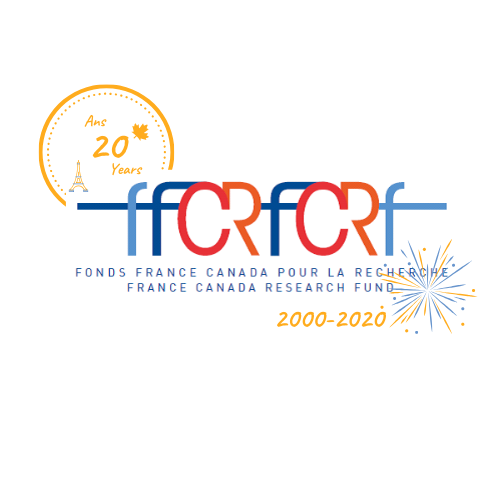 Dr. Rojas and Dr. Foster are invited to speak on "Developing Biodegradable Mask" for the students and staff of Lord Byng Secondary on May 13th. It will be a great opportunity to connect with our future generation and inspire them to be more mindful of sustainability.
Apr. 2021
Apr. 2021
Dr. Rojas delivered a talk for BIOMASS & BIOREFINERY Webinar Series hold by University Putra Malaysia in collaboration with UBC.
Apr. 2021
Foam Forming Workshop: 2-hour workshop with leading experts. The workshop brought together partners from industry as well as global institutes and academia and highlighted UBC expertise and emerging infrastructure in this area.
Apr. 2021
WIPED OUT : Webinar on the Need for Biodegradability Innovations in Wet Wipes
Mar. 2021
FIBRE AND BEYOND: a documentary co-produced by BioProducts Institute and FinnCERES Flagship, partners in Boreal Alliance. The event was concluded with celebrating the kick-off of the Boreal Alliance, a joint global effort to accelerate the innovations of bio-based solutions.
Mar. 2021
FibRe and Treesearch online seminar series featured Dr. Orlando Rojas speaking on "The Opportunities for Using Lignin in Supramolecular and Colloidal Structures​" on March 16th. Read more about the center at the FibRe webpage
Mar. 2021
• Dr. Rojas Spoke on THE HEALTH SCIENCE PODCAST. On this episode, the Health Science Podcast features Dr. Orlando Rojas to speak on how renewable materials can help fight Covid-19. Listen now to hear how Dr. Rojas and his team are using advanced biomaterials to create medical masks during the pandemic.
2020
• Orlando delivered a talk related to the wide range of innovative wood fibre solutions under study in the Bioproduct Institute (Faculty of Forestry Webinar).
Sep. 2020
• Orlando delivered a webinar on September 22, 2020. He introduced innovative wood fibre solutions on behalf of the BioProducts Institute, a UBC Global Research Excellence Institute. RSVP here: https://bit.ly/2Fxtm7d.
Sep. 2020
• The newest episode of Pulp & Paper Canada is out: The Podcast features an interview with Orlando Rojas about how Canada's emerging bioeconomy is primed for expansion, how bio-based systems are crucial to the evolution of the pulp and paper industry, and how Canada can look to bioproducts success stories overseas to lead the global charge for sustainable, renewable solutions.
Sep. 2020
• In a meeting with Prime Minister of Canada, Orlando and his UBC colleagues discussed the Can-Mask concept and other initiatives. We see this as a new ecosystem that can teach us how to get bioproducts to market. Beyond being a useful and timely product, the Can-Mask is a concept that exemplifies what we have in store for the future green economy. "I think we are on the cusp of something remarkable, as we revolutionize the nature of the materials we use to create everything from medical masks to take-out containers". Media outlets are sharing our results which has led to many companies reaching out to us to work on wood-derived materials as substitutes for single-use plastics, next generation textiles, composites and other more exotic applications that include antimicrobials and antivirals. Therefore, COVID is a big challenge but possibly a Canadian win, one that is based on the sustainable use of our major resource, the forests. We are working hard to accelerate a positive impact on the environment and on the economy and drive UBC's BioProducts Institute to become a global leader with industry and government partners in the area of bio-based materials.
Sep. 2020
• On September 2nd, the Latin America Roundtable on Higher Education and Research will be held under the theme of "Building Educational and Research Collaboration in Latin America". Prof. Orlando Rojas has been invited by the Finnish Ministry of Education to discuss the specifics of the Latin American context, such as understanding the operating environment, building trust, and various forms of cooperation, from knowledge-based business to global responsibility themes. Please register in the link if you are interested (September 2nd, 3-5 PM Helsinki time). https://link.webropolsurveys.com/S/CBEC2CE131219EFC
Aug. 2020
• Orlando delivered two virtual seminars:
Aug. 2020
• Check out our latest news in Kelowna Capital News, "STANDING TALL: Forestry workers meet the challenges, remain hopeful". In this interview, Orlando introduces the challenge and opportunity for pulp and paper industry, saying the industry's future is in competitive products that "go beyond pulp and paper," integrating pulp operations with local community knowledge.
Aug. 2020
• Looking to learn more about the bioeconomy and gain experience in the bioproducts industry? The BioProducts Institute is participating in the Clean Foundation Professional Internship Program and is looking to hire 3 interns (one Business Analyst and two Application Engineers in nanocellulose and lignin Technology) to join our team! If you are interested and eligible, please apply before 11:59 pm on Sunday, August 23rd, 2020 at https://bpi.ubc.ca/2020/08/17/internship-opportunities-with-bpi/.
Aug. 2020
• Prof. Orlando Rojas has been appointed as member of the Selection Committee of the "The Marcus Wallenberg Prize" this year. The Selection Committee is proposed by members of the The Royal Swedish Academy of Agriculture and Forestry, Technology Academy Finland and The Royal Swedish Academy of Engineering Sciences. Congratulations to Orlando!
Aug. 2020
• Our article "Porous nanocellulose gels and foams: Breakthrough status in the development of scaffolds for tissue engineering", published in Materials Today, has been selected as Inner cover in current issue (https://doi.org/10.1016/j.mattod.2020.03.003). This comes from great discussions with teams in Canada, Brasil, Finland and Switzerland.
Aug. 2020
• Orlando delivered a presentation in the webinar "Sustainable Materials for the Bioeconomy" (2020/08/04). His talk dealt with the used of bioresources to better our quality of life, particularly offering a possibility to tackle current global challenges. The webinar was very well attended, from the academic and business streams. The past experience of the group in the textiles area was highlighted in one of the segments.
Aug. 2020
• Our group is working on the upcoming exhibitions organized for the famous Helsinki Design Week. The exhibition will include our Naturally Dramatic project, led by Urs Dierker, exploring textiles, materials, and manufacturing methods. They contribute to more sustainable practices in costume making by using cellulose-based materials. The exhibition will also showcase efforts on harvesting solar energy through ChemisTree (by Joice Kaschuk, Weiqing Kong, Kati Miettunen): replacing the environmentally costly glass substrates by cellulose films to enable the recycling and recovery of expensive and rare components present in solar panels. Also present will be Shimmering Wood a project on structural color developed with cellulose nanocrystals and led by group members Noora Yau, Konrad Klockars and Blaise Tardy. These are some of the great examples on how to combine science and art!,
Jul. 2020
• The Can-Mask prototype, co-leading by Orlando, is featured on the cover of in the latest issue of Branchlines Newsletter.
Jun. 2020
• Orlando has been interviewed by CBC, talking about the future of Can-Mask and bioeconomy: check CBC link here
Jun. 2020
• Orlando introduced concepts related to the reinvention of forest products: Made-in-Canada masks and more: see Policynote
May 2020
• Can-Mask, designed by UBC's BioProducts Institute, an effort between Orlando Rojas and Johan Foster, has been featured in CBC, Yahoo!News, CTW News, CANADIAN Biomass, Global NEWS, and many other media outlets.
May 2020
• Orlando Rojas and Johan Foster developed biodegradable medical mask for COVID-19 (Can-Mask concept). They have generated prototypes and designs that represent a step forward in the generation of new N95 masks that can be sourced from plant fibers. See UBC News, UBC Forestry
May 2020
• Orlando introduced the bioeconomy, "Supporting the shift to advanced bio-economy through partnerships, research and innovation": see The Globe and Mail News.
May 2020
• Our article "Nanofibrillar networks enable universal assembly of superstructured particle constructs", published in Science Advances relates to superstructured colloidal materials and has been featured in PHYS, EurekAlert!, AZO Nano, AlphaGalileo, NanoWerk, News-Medical, and 7thSpace.
May 2020
• Our article, entitled "Exploiting Supramolecular Interactions from Polymeric Colloids for Strong Anisotropic Adhesion between Solid Surfaces", an Advanced Materials publication, discusses the newly introduced superior adhesion obtained from biocolloids. The work has been featured in Advanced Science New, PHYS, ZME Science, and ScienceDaily.
Feb. 2020
• Our article, entitled "Nanochitins of Varying Aspect Ratio and Properties of Microfibers Produced by Interfacial Complexation with Seaweed Alginate", published in ACS Sustainable Chem. Eng., introduces dry spinning of all-biobased aqueous suspensions and featured in Chemical & Engineering News: C&EN News
Jan. 2020
• Prof. Orlando J. Rojas joined the University of British Columbia. He shares a joint appointment with the Faculty of Applied Science (Department of Chemical & Biological Engineering), Faculty of Science (Department of Chemistry) and Faculty of Forestry (Department of Wood Science). He is the new director of the Bioproducts Institute. UBC Chemistry, CHBE
Jan. 2020
• Welcome to Professor Orlando J. Rojas, news from Faculty of Applied Science, Department of Chemical & Biological Engineering. CHBE News
2019
Oct. 2019
• FinnCERES flagship, led by Orlando Rojas, is a Competence Centre for the Materials Bioeconomy. It focuses on future solutions in the bioeconomy and materials spaces. Orlando gives a quick introduction to FinnCERES.
Jun. 2019
• Prof. Orlando J. Rojas joins the University of British Columbia as Canada Excellence Research Chair in Bioproducts: UBC News, UBC Engineering, UBC Applied Science
Apr. 2019
• Prof. Orlando J. Rojas has received the prestigious Anselme Payen Award in the ACS 2019 Annual Meeting held in Orlando, Florida. This award is the highest honor in the area of Cellulose and Renewable Materials. Congratulations!
Apr. 2019
• Our article "High Axial Ratio Nanochitins for Ultrastrong and Shape-Recoverable Hydrogels and Cryogels via Ice Templating" has been selected as Cover art in recent issue published in ACS Nano. Congratulations to the team!
Feb. 2019
• Renew This: Orlando gives a quick lesson in transport renewability.
2018
May 2018
• Our article, entitled "Biofabrication of multifunctional nanocellulosic 3D structures: a facile and customizable route" has been selected as Front cover in recent issue published in Materials Horizon. Congratulations to the team!
Feb. 2018
• Wet spinning: Continuous production of nanocellulose filaments. From this work we have some more recent examples related to carbon fibers, magnetic and conductive filaments for wearables, etc.
May 2016